Welcome to DFXLLC.com - Home of Dedicated Fatime Express LLC
DISPATCH: 215-393-4744 | FAX: 215-393-5924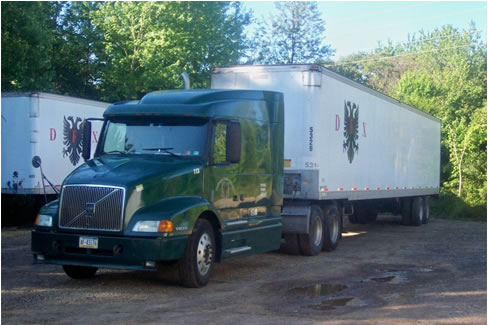 SERVICES
-24/7 emergency contact service, live answer, no messages!
-Warehousing/Distribution Cold Storage/Chilled or Frozen Logistics services    
    *On Site Jockey Service
    *Container Strip and Palletize
    *Cross Dock Service
-Repair Shop with Road Service
-Wrecker available
-Truck/Trailer Rent or Lease
-Dry, Fresh and Frozen Storage
About Us
In 1992 Arian Seseri immigrated to the United States from Tirana, Albania where he was born and raised. He soon obtained a Commercial Driver's License and began working as a truck driver. In 1996 he purchased his first truck and began a career as an owner operator. In December of 2002, he obtained Motor Carrier Authority, purchased several more tractors and trailers, and opened Dedicated Fatime Express, LLC . Arian's mother's name is Fatime, and the company was named to honor her.
During the next few years, Dedicated Fatime, or DFX, continued to grow both in fleet size and logistics services. We continue to strive for excellence in all areas of transportation – providing our customers with on time deliveries and 24/7 dispatch communication. We are a diversified motor carrier servicing all 48 states with both refrigerated or dry transportation needs, as well as logistics services.
DISPATCH: 215-393-4744 | FAX: 215-393-5924